BINUS ASO School of Engineering Students Compete in International Energy Efficiency Competition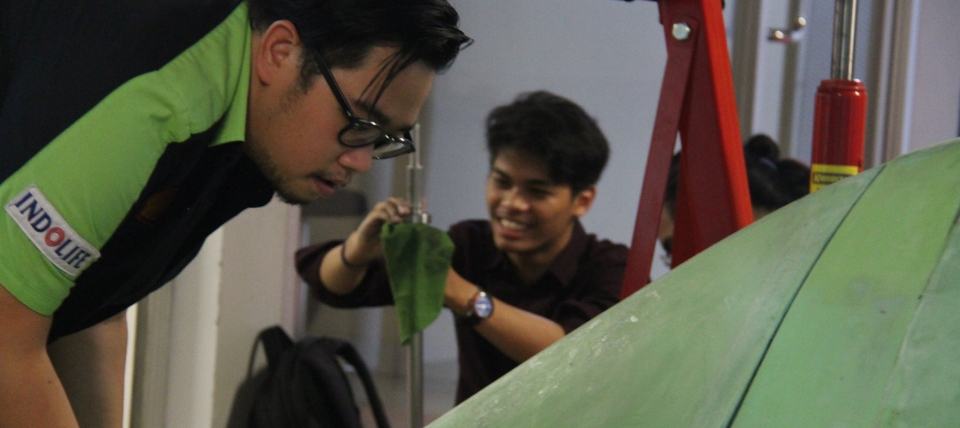 D'BASE, a group of nineteen students from the BINUS ASO School of Engineering, is participating in the Shell Eco-marathon, one of the world's leading energy efficiency competitions. The Shell Eco-marathon is a unique global program for students pursuing science, technology, engineering, or mathematics. This competition provides these students with the opportunity to design and build ultra-energy-efficient cars, after which they take them out on to the track to compete.
At first, the students faced several challenges during the early stages of this international competition, as students from the field of automotive and robotics engineering and product design engineering did not have any prior experience in building cars. However, with strong determination and motivation, D'BASE learned about all the aspects of building and designing cars, starting from scratch, and finally reach the final stage.
Thanks to all the hard work the students have been putting in since 2016, D'BASE will depart for Malaysia in April 2019 to compete with other teams from other countries. Through this competition, D'BASE hopes to come up with new innovations that will make Indonesia proud.
"We, as students, have to contribute to our country and our beloved campus. And as engineering students, participating in this competition is one of our contributions," said Richardo Rusli, the Team President of D'BASE.
---