HOVERBOARD; FROM DREAM TO REALITY
Sebuah mimpi dari film sci-fi 1989, Back to the Future II, karya Steven Spielberg, yang menceritakan bahwa ditahun 2015, skateboard berevolusi menjadi hoverboard; yakni skateboard yang melayang tanpa roda. Saat ini mimpi tersebuh terus dikembangkan oleh perusahaan mobil Lexus, Toyota-Jepang, yang menjadikan hoverboard nyata di Noverber 2015.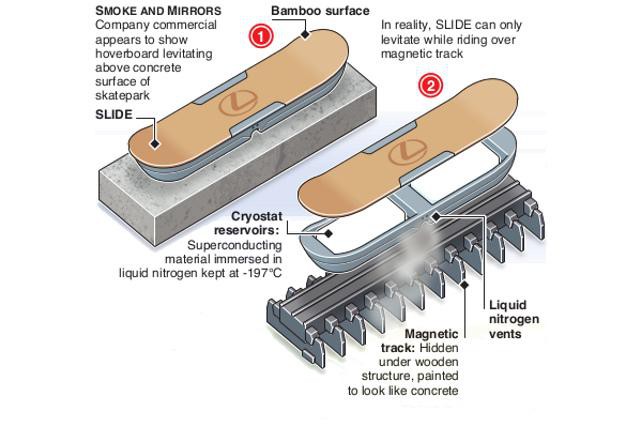 Hoverboard dirancang mengapung di atas trek magnet menggunakan superkonduktor didinginkan dengan nitrogen cair. desain board terinspirasi oleh prinsip-prinsip desain Lexus, menggunakan ikon motif spindle grille dan bambu, bahan utama dalam Lexus interior. Selain itu hoverboard dapat membentuk basis penggemar baru dari merek mewah terkemuka dari Jepang.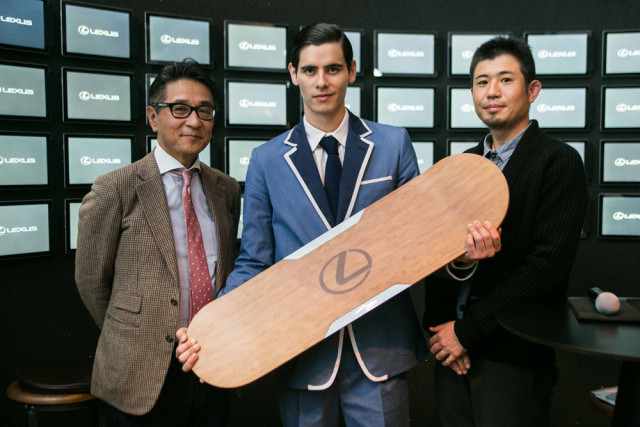 Diatas foto Atsushi Takada, general manager dari Divisi Manajemen Merek LEXUS (kiri) dan editor Koichi Kawajiri (kanan) berpose dengan "hoverboard" selama presentasi di Tokyo Motor Show pada 4 November.