BE Program on Knowledge, Skills and Application toward Bank Indonesia as Central Bank in Indonesia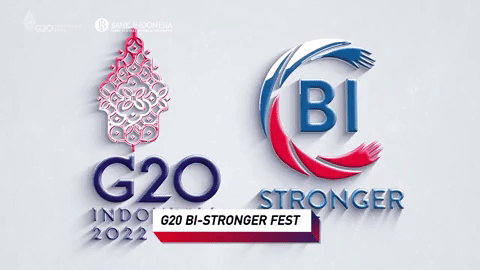 Business Engineering (BE) program provides solid knowledge, skills and application (KSA) of  its graduates toward Bank Indonesia (BI), within the trilogy of business, IT and engineering.
Thus, it is beneficial for BE's graduates to embark KSA within Indonesia's local wisdom as it is intertwined with International settings.
Ultimately, it generates BE's graduates who are competent in both Indonesia and International competitions.
BANKING INSTITUTION IN INDONESIA
Banks are special and therefore must run business based on prudential principles. The functions of banks in Indonesia are basically as financial intermediary that take deposits from surplus units and channel financing to deficit units. According to Indonesian banking law, Indonesian banking institutions are typically classified into commercial and rural banks. Commercial banks differ with rural banks in the sense that the latter do not involve directly in payment system and have restricted operational area. In term of operational definition, banks in Indonesia are classified into non-Sharia and Sharia-based commercial banks.
Thus, to some extent, the Banking Institution in Indonesia refers to the main two aspects of trilogy, in term of business and engineering.
Meanwhile, the IT perspectives, refers to the Management Information Systems (MIS) in Bank Indonesia Banking Sector (SIM-SPBI).
Precisely, SIM-SPBI is an integrated information system that supports the functions of BI banking supervision, examination and control. In general the management information system for the banking sector is essentially a means of automating the functions of Bank Supervision and Examination, including the collection, calculation and presentation of data / information, it is also to create an integrated information center so that information is always available to support the roles of supervision, examination, research, control and development of the banking system. With available data on bank performance that is comprehensive, prompt and accurate, Bank Indonesia is confident to have the support needed for decision-making, and that the data can be used by other concerned parties in line with existing procedures.
Sources:
https://base.binus.ac.id/business-engineering/
https://www.ojk.go.id/en/kanal/perbankan/ikhtisar-perbankan/Pages/Lembaga-Perbankan.aspxhttps://www.ojk.go.id/en/kanal/perbankan/ikhtisar-perbankan/Pages/Peraturan-dan-Pengawasan-Perbankan.aspx