BE Program on Central Bank in USA, known as The Federal Reserve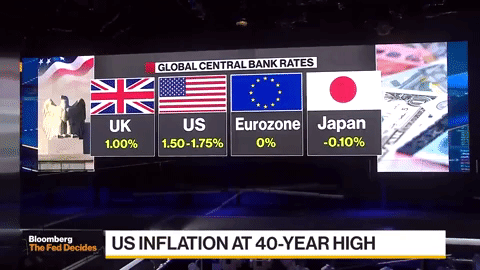 Business Engineering (BE) program provides solid knowledge, skills and application (KSA) of  its graduates toward The Federal Reserve in addition to prior discussion on Bank Indonesia (BI), within the trilogy of business, IT and engineering.
Thus, it is beneficial for BE's graduates to embark KSA within Indonesia's local wisdom through Bank Indonesia as it is intertwined with International settings, in particular in USA through The Federal Reserve; known as the Fed.
Ultimately, it generates BE's graduates who are competent in both Indonesia and International competitions. In precise KSA perspectives, the BE students and graduate are having leverage on both Indonesia and International Settings through courses and its real project of Micro Economics and Macro Economics.
The Federal Reserve System
The Federal Reserve System is the central bank of the United States. It performs five general functions to promote the effective operation of the U.S. economy and, more generally, the public interest. The Federal Reserve
conducts the nation's monetary policy to promote maximum employment, stable prices, and moderate long-term interest rates in the U.S. economy;
promotes the stability of the financial system and seeks to minimize and contain systemic risks through active monitoring and engagement in the U.S. and abroad;
promotes the safety and soundness of individual financial institutions and monitors their impact on the financial system as a whole;
fosters payment and settlement system safety and efficiency through services to the banking industry and the U.S. government that facilitate U.S.-dollar transactions and payments; and
promotes consumer protection and community development through consumer-focused supervision and examination, research and analysis of emerging consumer issues and trends, community economic development activities, and the administration of consumer laws and regulations.
What is the purpose of the Federal Reserve System?
The Federal Reserve System, often referred to as the Federal Reserve or simply "the Fed," is the central bank of the United States. It was created by the Congress to provide the nation with a safer, more flexible, and more stable monetary and financial system. The Federal Reserve was created on December 23, 1913, when President Woodrow Wilson signed the Federal Reserve Act into law. Today, the Federal Reserve's responsibilities fall into four general areas.
Conducting the nation's monetary policy by influencing money and credit conditions in the economy in pursuit of full employment and stable prices.
Supervising and regulating banks and other important financial institutions to ensure the safety and soundness of the nation's banking and financial system and to protect the credit rights of consumers.
Maintaining the stability of the financial system and containing systemic risk that may arise in financial markets.
Providing certain financial services to the U.S. government, U.S. financial institutions, and foreign official institutions, and playing a major role in operating and overseeing the nation's payments systems.
Source:
https://base.binus.ac.id/business-engineering/
https://www.federalreserve.gov/aboutthefed.htm
https://www.federalreserve.gov/faqs/about_12594.htm