Business Engineering (BE) on discovering its daily application in grocery e-commerce: The new experience in fulfilling daily needs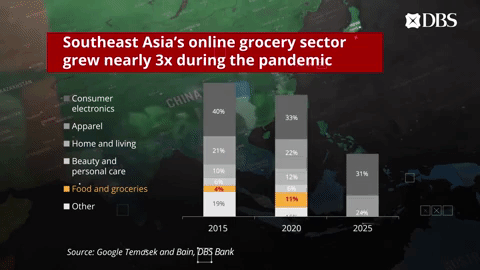 Over the past 24 months, e-commerce in the Southeast Asia has continued to mature and scale. As we can observe the data from eMarketer, Indonesia has a gigantic sales and opportunity in e-commerce sector :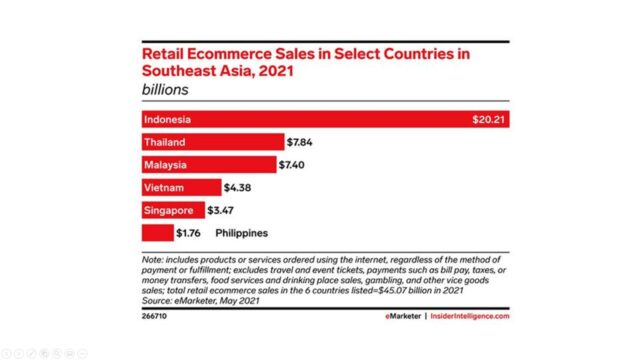 Chart Retail Ecommerce Sales (Source : eMarketer 2020)
Capturing an opportunity in grocery industry seems that this niche market could be impacted enormously. The pandemic has become an accelerator of grocery e-commerce for customers in how to shop to meet their daily needs. The main drivers of e-commerce's growth during COVID-19 were safety and convenience, but we that found consumers also value the channel's unique features—such as product comparisons, assortment, and personalized promotions.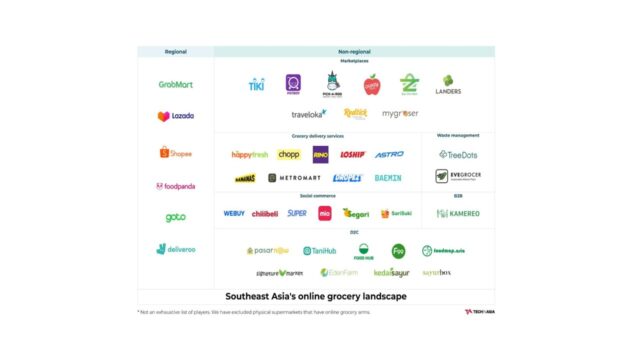 The key players in Southeast Asia's online grocery market (Source : Techinasia 2021)
How grocers can win in e-commerce—delivering on both growth and profitability? To excel in the next horizon of e-commerce, grocers need to develop an integrated value proposition that meets consumer needs while protecting their own profitability. However, simply redefining the value proposition will not be enough. To draw more consumers to e-commerce especially in daily needs fulfillment , retailers must offer lower costs, reduce minimum order requirements, protect quality and freshness, and enhance the breadth and discoverability of their assortments.
Engaging customers meaningfully in their omnichannel journeys and investing in user experience are a prerequisite. Shifting to e-commerce is also challenging in how retailers think about capabilities across the e-commerce value chain, from in-store digitalization and pricing and promotion to trade spending as well as media advertising. The role of the store will continue to be significant, with grocers investing in digitalization to improve the in-store experience for consumers.
Tackling this huge opportunity is promising. The integrated approach in applying operation engineering, finance, as well as ICT technology are the key to embrace a new way in shopping. There are an opportunity for collaboration among grocers, technology companies, marketplaces, and CPG companies to rapidly scale these networks.
The following illustration clarifies the important aspects of grocery e-commerce, as the following:
(12) New Economy Sector: Who will capture the e-grocery market? – YouTube