Business Engineering Application on E-commerce: How E-commerce Apply a Free Delivery Strategy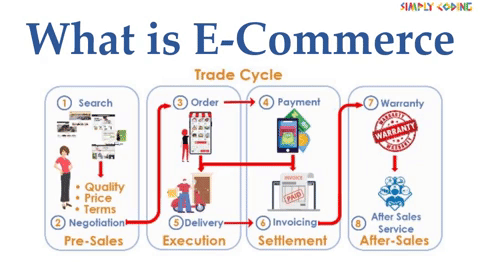 E-commerce has become the biggest online platform in today's generation. One of the factors that make e-commerce used by almost all people is because of the easiness and flexibility. Free delivery is the biggest promotional activity that can persuade customers to purchase from E-commerce.
Based on Katadata survey, it shows that:

How e-commerce can give free delivery?
Free shipping is a powerful incentive. A company's free shipping on orders over a certain value is extremely enticing and encourages people to spend just a little more than thet normally might.
Offering free shipping is one of the e-commerce strategies to gain users or customers to encourage online shopping. Based on data from Clutch, it showed that 77% of them are likely to order an item with free shipping, while only 43% of them are interested in an
item with $2.99 shipping. Offering free shipping is clearly the right choice for e-commerce platforms. What remains is deciding how to do it.
E-commerce provides free shipping promos by utilizing the free capacity of logistics services. This empty capacity is offered by shipping services at a much cheaper price or free of charge as a subscription promo to the e-commerce platform. "For example, logistics services usually have freight trucks for the delivery of goods between cities. But the trucks are not always full and sometimes leave an empty space. This gap is then used as a promo for e-commerce to be used."
Generally, a manufacturer will give a discount of about 20% of the unit selling price. This difference is used as a subsidy to pay shipping costs for consumers. However, the e-commerce platform must still pay full shipping costs to logistics services. (Usually, this is obtained if the e-commerce platform purchases products in large quantities or wholesale).
The use of free delivery is sure to have its terms & conditions that apply and includes distance or location limitations to the discount value. But this strategy is an interesting thing to apply to increase sales. Are you curious and want to learn how to predict business disruptions in the future?
You can learn up-to-date business strategies and become an expert by studying in the Business Engineering Program at BINUS ASO School of Engineering.
So, come join the BINUS ASO School of Engineering and be a future leader!
---
Source:
https://www.forbes.com/sites/forbesbusinesscoun-cil/2020/12/08/cost-effective-ways-e-commerce-stores-can-offer-free-shipping/?sh=26feleOb132d
https://ajaib.co.id/memahami-trik-bebas-ongkir-ala-e-commerce/
https://databoks.katadata.co.id/datapublish/2021/07/30/gratis-ongkir-jadi-faktor-utama-e-commerce-tetap-digemari-konsumen