Why BINUS ASO School of Engineering is the Best in Its Field
Engineering remains one of the most in-demand jobs worldwide. To become a reliable engineer, it is important to enroll in the right school in the first place. BINUS ASO School of Engineering offers two programs: Automotive and Robotics Engineering and Product Design Engineering for all youth who aspire to be great engineers.
Get to know more about BASE and why it is the best engineering school you could find.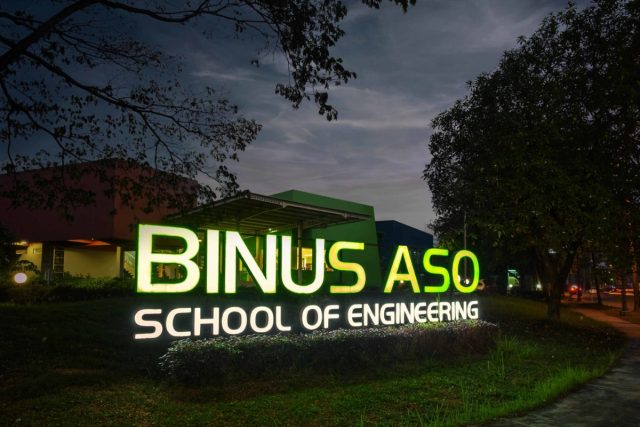 International Partnership with Japan
BINUS ASO School of Engineering (BASE) is established by BINUS UNIVERSITY Indonesia and ASO College Group Japan to deliver outstanding quality graduates to the growing industries. With the combination of theory and hands-on experience on the updated technology facilities, BASE students polish their skills and knowledge during their studies.
Developing the Best Ability of Each Student
BASE has a great vision to be the most admired engineering school providing services and talented young graduates with pride in industries and communities. Surely, the vision could only be manifested through the right missions in educating all the students.
Other than providing a conducive working environment for all talents to flourish their skills and be able to give the best, which is a must, BASE also recognizes the uniqueness of each student and add value to their intellectual properties
Two Focused Programs According to the Student's Interest
BASE offers two focused programs: Automotive and Robotics Engineering and Product Design Engineering.
Automotive Robotics Engineering (ARE) allows students to analyze, design, and build smart mechanical and automated electronic systems. BASE believes that those abilities align with current and upcoming challenges of the Digital Era of Industry 4.0, including computerized electronic systems, design and development of mechanical systems, intelligent automotive systems, and intelligent robotic systems for global industries.
Product Design Engineering gives students a thorough grounding in developing design concepts, exploiting appropriate materials to shape and color, and transforming them into innovative and functional designs in the context of human appliances, car accessories, and automotive appliances.
Reasons to Study Engineering
High schoolers often hesitate when they are about to choose their undergraduate major. As one of the most sought-after talents in the world, engineering must be taken into account.
Engineer is a prestigious job
It is no secret that becoming an engineer is prestigious. Everyone admires engineers, especially those who don't study it or are not involved in the field. It is because to be an engineer requires hard work and a long study time.
Engineers are problem solvers. They create technology to make things easier, and problem-solving is one skill you will acquire as an engineer. Engineers always start by identifying the problems and looking for the best practical solution to resolve them.
Speaking about career and jobs, of course, it should provide financial security. When you are an engineering graduate, you will be guaranteed professional success, especially if you set your career within the industries. Engineers are among the highest-paid workers in the world.
If you dream of working abroad, an engineering major will help you pave the way. The skills and knowledge of an engineer can be applied anywhere, regardless of the country and culture. And if you are multilingual, you have a better chance to train or work abroad.
The quality of your school plays a big part in your later career as an engineer. Finding a school with the best quality is important, and BINUS ASO School of Engineering offers everything you need to become a qualified engineer the industry needs.