D'BASE Team on Shell Eco Marathon (SEM) 2021's Global Achievement: 14 out of 80 Asia Finalist, and 28 out of 235 on Global Rank.
BINUS ASO School of Engineering (BASE) has accepted the challenges that SEM gave, through D'BASE prior team , another team and into current team; led respectively by President, in the helmet of Richardo Rusli, Michael Widjaya and Daniel Prathito.
Ultimately, BASE has nurtured, motivated and embarked its Students, i.e. D'BASE Team current team escalades into 28 out of 235 on Global Rank based upon the Virtual League Table, within its Urban Concept Category.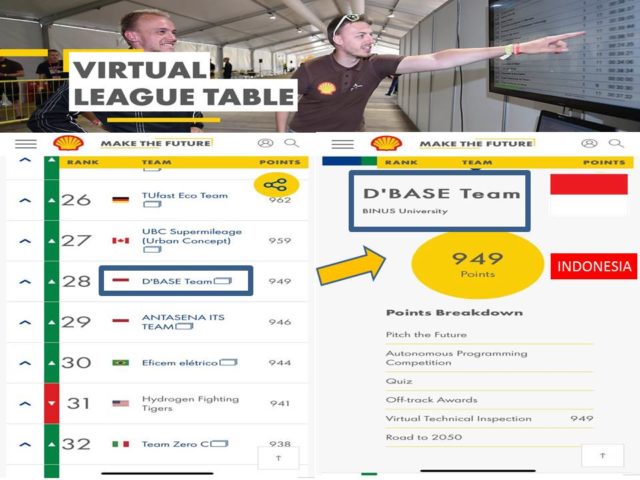 The mentioned SEM's Challenges refers to Shell Eco-marathon which is a global academic program focused on energy optimization. It challenges talented and passionate students to design and build cars, and take them out in competition considering technical and behavioral factors to achieve game-changing energy efficiency results.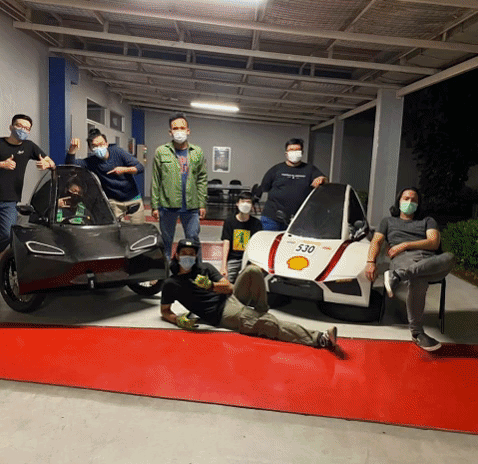 Sources:
https://www.makethefuture.shell/en-gb/shell-eco-marathon/2021-programme/virtual-programme-2021/virtual-league-table
https://www.makethefuture.shell/en-gb/stories/everything-you-need-to-know-about-shell-eco-marathon