The Role of Engineers in Crafting Innovative Solutions for the New Era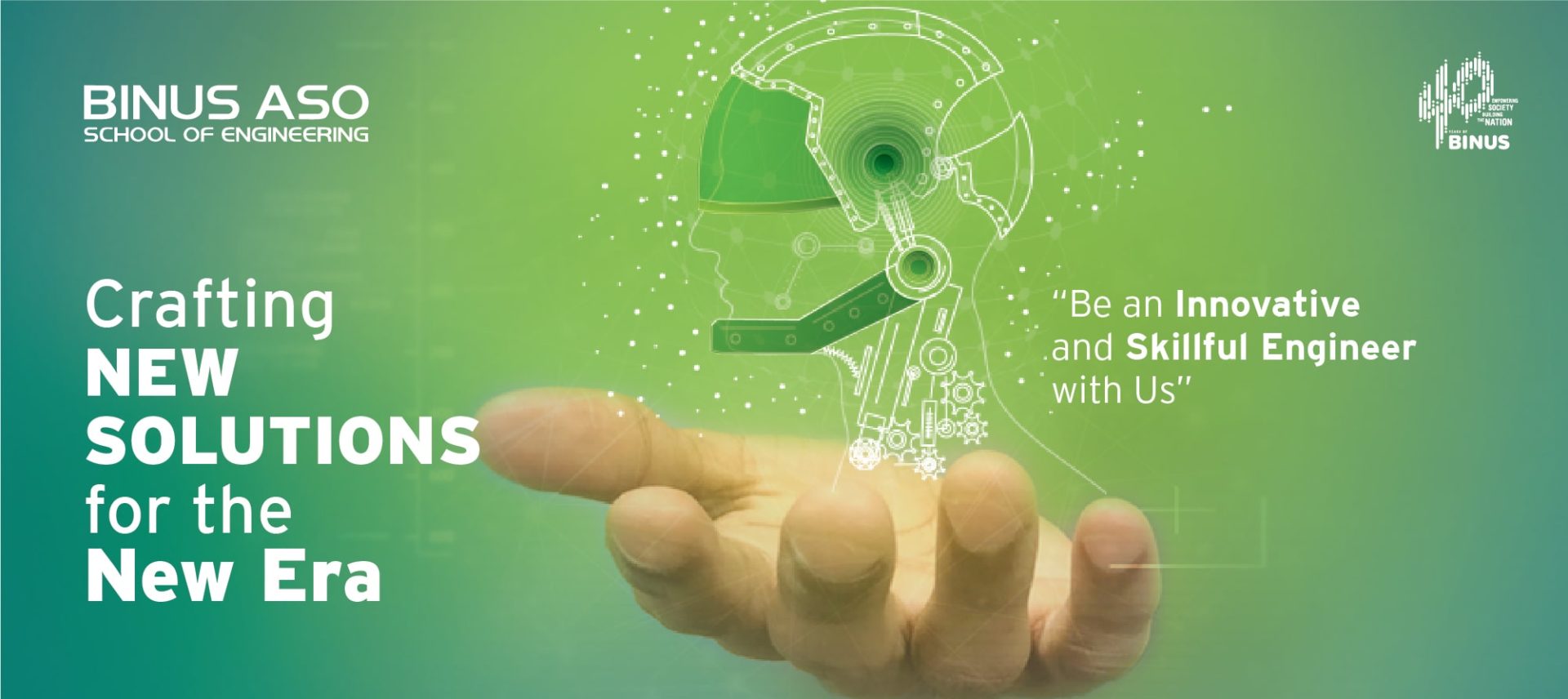 The COVID-19 pandemic is a global threat that not only affects Indonesia, but also most of the world. At a time when vaccines are not yet available, countries like Indonesia are still working to reduce the number of virus cases. This pandemic, which has been ongoing for more than six months, has clearly resulted in numerous challenges.
One of which is the challenge to adapt. Humans are pushed to change their lifestyles in order to stay active amidst the threat of virus transmission. Apart from implementing a hygienic lifestyle and following the health standards during interactions, one main thing needed is a transformation in the technology aspect.
COVID-19 and Industry 4.0
The pandemic has become a catalyst for the application of technology in the industry 4.0 era. During this fourth industrial revolution, the pandemic forces humans to swiftly switch to touchless-based digital technology.
If we look at other countries, it can be concluded that countries that have long put technology and IT (information technology) forward do not experience any difficulty in performing the adaptation process. The same goes for businesses and educational institutions that have combined offline and online activities as well as constructed reliable IT infrastructure.
Therefore, the increasing need for technology and IT creates an opportunity for engineers to craft innovative products with technology 4.0 in mind. Many of which are included in the intelligent robotics, contactless biometric, product design engineering, and artificial intelligence sectors.
All aspects of life, after the pandemic, will heavily rely on the automation process. This situation will increase the need for professional engineers in the future. Simultaneously, the employment rate of professional engineers will keep increasing annually.
The Variety of Solutions Produced During the Pandemic
In engineering, especially in Automotive & Robotics Engineering and Product Design Engineering specialties, there are several types of solutions offered to facilitate the adaptation process as well as to keep pace with the industrial revolution 4.0. For example, face mask detection systems and automated body temperature checks have been integrated in various public transportation systems like MRT.
Meanwhile, there are other solutions such as a smart system that supports independent production lines, automated quality control, and remote monitoring that can be applied in any manufacturing industry. In the business and education sectors, engineers possess a big role in the procurement of Internet of Things (IoT) and telecommuting solutions for remote activities, as well as a contactless biometric method as the new attendance system. Last but not least is the artificial intelligence technology that has been widely used to optimize health facilities, mainly for the early disease detection systems.
Criteria to be a Qualified Engineer
Being an engineer is a profession that demands life-long learning. You need to have good attitudes in order to become an engineer who is adept at crafting innovative solutions. Most definitely, this attitude starts with broad insights and communication skills to quickly follow the rapidly changing technology and IT trends.
Then, an engineer must also have the initiative and passion to gain more knowledge, which is followed by creative and original thinking skills. Moreover, this profession calls for an individual with a high sensibility for analyzing problems, the ability to see the society's needs, technology literacy, technical skills, as well as bravery to make new breakthroughs.
By possessing these attributes, you will surely become an adept engineer that has a high value because you are able to create new innovations that will increase the quality of life.
The Role of BINUS ASO in Shaping Capable Engineers
In line with the criteria to be a qualified engineer, the BINUS ASO School of Engineering is committed to shape graduates who possess all of those mentioned attributes.
"BINUS ASO School of Engineering provides a concept of a learning approach that motivates prospective engineers to have insights and unique, broad, and comprehensive ideas, both in terms of hard skills and soft skills," said Dr. Ho Hwi Chie, M.Sc., the Dean of the BINUS ASO School of Engineering.
With a dynamic learning process, development modules that promote motivation and positive energy, as well as industrial involvement and contributions from stakeholders, BINUS ASO School of Engineering is able to encourage its students to craft various innovations and breakthroughs in the technology field.
The first example is face recognition technology for the attendance system where students, lecturers, and campus staff are not required to make direct contact with the machine. The attendance system is more practical and swift. The face recognition technology in the attendance system has been elevated, so that it can recognize faces even with masks on.
The second example is a contactless fast-food service. This ranges from a contactless payment system using a QR code, to a contactless order and delivery method where consumers can directly order food via an application on their smartphones.
Through these innovations that have been produced by the engineers at BINUS ASO School of Engineering, the opportunity for Indonesia to catch up with other developed countries towards industrial revolution 4.0 opens wider. In welcoming the new era after the pandemic, the role of engineers will become more prominent due to the acceleration of the digital transformation.