[Photo Gallery] BINUS ASO School of Engineering Compliment Study Tour to Japan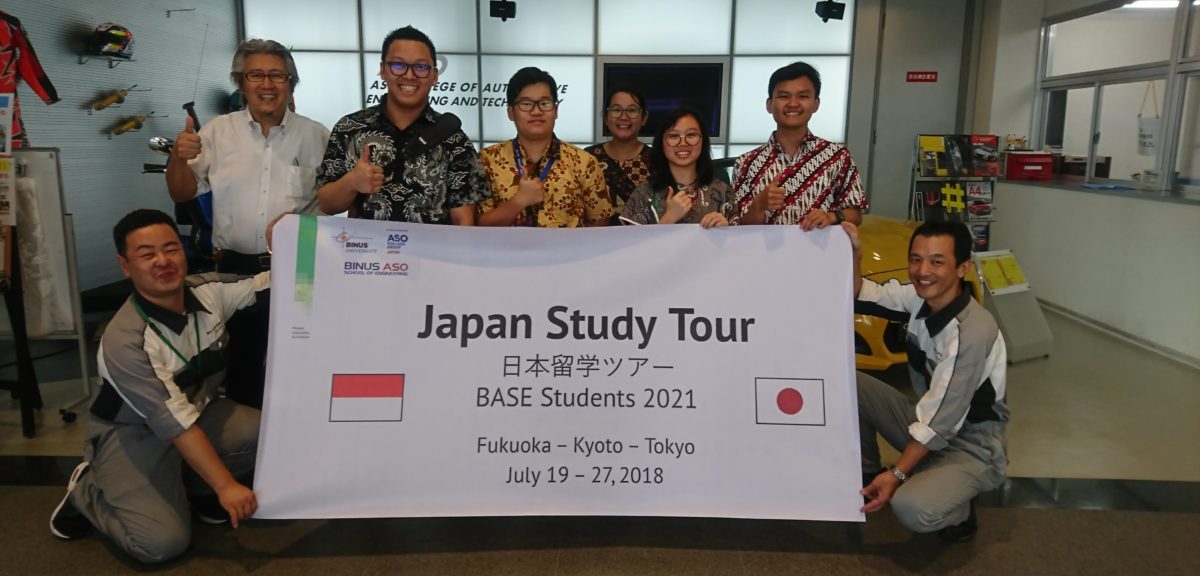 The BINUS ASO School of Engineering conducted a Compliment Study Tour for the four most outstanding students, each from the Automotive and Robotics Engineering and Product Design Engineering program from 19-27 July 2018. The Compliment Study Tour is an annual event where the selected students get an opportunity to visit the ASO College as well as various notable places in Japan.
This year, other than visiting the ASO College, the four students visited the Yasukawa Robot Factory, Kushida Shrine, Hakatamachiya, Rakusui En, Canal City, Toto Museum, Tokyo Skytree, Japan Institute of Design Promotion, Toyota Mega Web, Diver City Tokyo Plaza, etc.
---