Guest Lecturer from Japan, Automotive and Robotics Engineering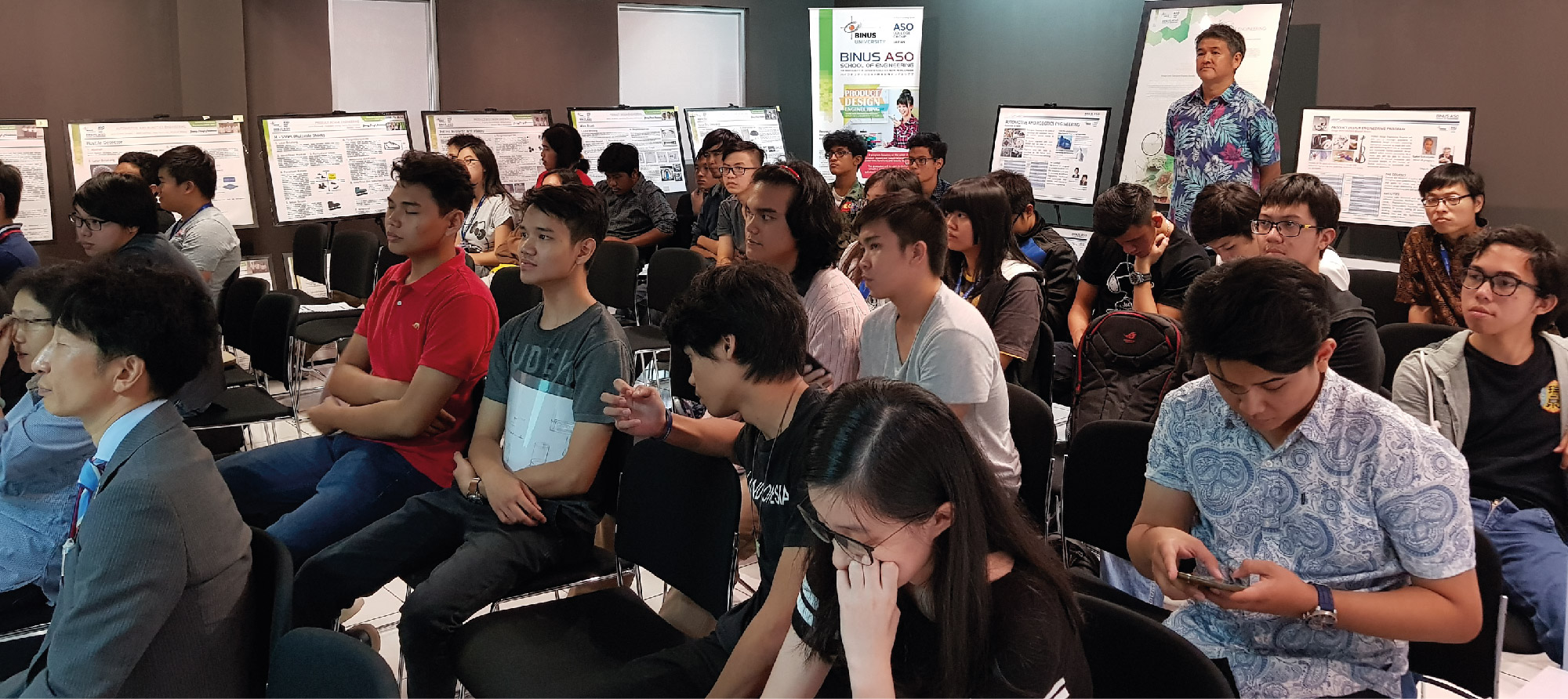 In order to deliver outstanding quality graduates, BINUS UNIVERSITY (Indonesia) together with the ASO College Group (Japan) established the BINUS ASO School of Engineering (BASE). BASE students immerse themselves in coursework that combines theory with hands-on experience through updated technology facilities.
Mr. Imamura had worked for YOKOHAMA TOYOPET, a car retail company of TOYOTA group in Kanagawa region, as a technical advisor for 7 years. After he worked for YOKOHAMA TOYOPET, he was employed for "Oshimaa Car Service" as a manager of car mechanics for 10 years. While he was employed for the company, he was awarded a "distinguished award" from Mazda, and a MEIKO-award (valuable technician prize) from Kyoto Prefecture.
After that, he became a lecturer of the ASO College of Automotive Engineering and Technology (ACET) in 2013. In ACET, he taught students who majored in Mechanics, and he was in charge of the classes "Gasoline Engine Structure" and "Motor Cycle Mechanics". In addition to those classes, he was the person in charge of Student Formula projects in 2017. He and his team made it possible to complete all tasks in competition and got a prize awarded from the Chairman of the Japan Automobile Manufacturers Association.
He not only has a national license as a first grade car mechanic in Japan, but he also has a license to be an inspector of car maintenance on behalf of the Japanese government. His hobby is riding a motorcycle, bowling, and making Japanese gardens in small spaces (HAKONIWA in Japanese). In addition, he participated in drag car racing when he was a student.
He loved to teach in the BINUS ASO School of Engineering because the students were so interactive and expressive, especially when he taught about suspension. Unfortunately, he only has one week in Indonesia.