The Half Breed in the Car Universe
Hybrid vehicle is the future of transportation in this world. The word "hybrid" itself means two different element combined into one[1]. Engineers implemented this hybrid theory to a car and thus were born a hybrid car by combining electric element with the traditional fuel system.
In 1898, Dr. Ferdinand Porsche built the first hybrid car that featured a gasoline engine that was used to power a generator that fed four electric motors that has only 40 miles range. This innovation was followed by an American automaker called Electric Vehicle Company whom introduced new two hybrid models at the 1899 Paris Auto Salon[2]. Nowadays, most automobile companies (BMW, Honda, etc) have a hybrid car to offer.
Hybrid cars are not to be confused with electric cars, it still use an internal combustion engine that can be fueled like normal cars but also have an electric motor and battery which the driver can choose to  be partially or full powered by electricity[3]. That means we can switch whether the car to be fueled by traditional fuel or charge it with electricity depends on the situation. Electric cars typically only have rooms for two occupants[4], while hybrid cars have a normal rooms for four to five occupants. In terms of distance hybrid cars are better than its electric counterpart because it has a longer distance capability than the electric car with the average range on one battery charge is only 50-100miles[4], while hybrid cars battery have average range of 70-250miles per charge[5].
Unlike normal cars, hybrid cars are proven to be environmentally friendly. According to the U.S. Environmental Protection Agency, hybrid cars typically uses 30%-60% less fuel than its traditional counterpart[4]. That means it produce less emission and cleaner air. By reducing normal fuel usage, it also help the nation's dependence on oil and keep the price of gasoline in order[6]. Hybrid cars also offers regenerative braking. Much of the energy produced during braking is captured and fed to the battery. This action increases the charge available to the electric motor, which results in less fuel consumption. By doing this, it extend the life of the breaks[6]. Aside from its pros in efficiency, hybrid cars have higher resale value because the hybrid version of popular vehicles maintain its high demand on the used car market[6].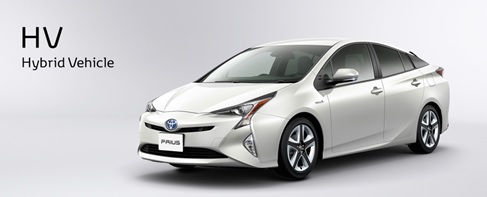 Figure 1. Economic hybrid car, Toyota Prius (Source : toyota-global.com).
Despite its greatness, hybrid cars also have its weaknesses. Most hybrid cars are made for economic purpose, not speed. It lacks performance enhancements that typically found on gas-only vehicles for the sake of conserving weights[6]. The total output and its acceleration are not comparable to normal cars. Other than speed performance, the battery pack location often results in less-than-ideal weight distribution which affect the handling performance[4]. People who prefer performances are without a doubt will skip the efficiency that hybrid cars offer.
Hybrid cars may save your wallet on gas money, but that doesn't mean it's going to be cheap in overall. In fact, the initial cost of hybrid cars are generally higher than traditional vehicles due to its technology. Its saving benefit and eco-status car also made the price tag higher. Not only that, the hybrid technology itself also cause the maintenance to be more complex. Not all repair shops have the right equipment for the job, this means the services may have to be performed by the manufacturer which is more expensive as well[4]. So is not really a wallet-friendly car for those who consider it that way.
People around the world have different opinion about the hybrid technology. Some people think it's a great technology while others think the world is not ready for it, or maybe some people just don't care about it. This opinion comes from various aspects such as who they are, where they live, etc. For example, people who lived in developing country prefer  traditional vehicle because there are no charging point in their country which make them think the electric battery feature of the car is pretty useless while the car itself is pretty expensive. People who lived in more advance country will prefer the hybrid technology as the initial cost is going to be worth it for the saving on gas money.
Usually when it comes to electric powered car, the design of the car will not be as attractive as their traditional counterpart which make people who prefer design and class will skip the hybrid feature. However, hybrid cars nowadays are similar to their traditional counterpart in terms of design. From a 4 door sedan Toyota Prius to sleek design of a sport car BMW I8 definitely shows off that design is no longer a marketing issue for hybrid cars.
So far hybrid cars have proven their capability to be very positive in our world by contributing in the emission issue. It's not by any means the perfect solution for the issue but there are still much room to improve the system. It is only matter of time that the world will truly embrace this half breed vehicle not only in terms of design and efficiency, but also performance.
Aside from its greatness and weaknesses, hybrid cars are the bridge between the gasoline transportation and electronic vehicle. We need to empty our oil supplies on earth to encourage other power source (such as water, solar panel, etc) to be developed, in this case the hybrid cars still use the traditional fuel. When the time is come for the world to leave traditional fuel and start to develop other power source, hybrid cars will be ready to transition itself and become the electric car that the world needed in the future.

Figure 2. Sport hybrid car, BMW I8 (Source : bmwusa.com).
Contributor : Sachio Levi Sembiring M (ARE Semester 1 2017/2018)
References :
[1] hybrid. (n.d.). Dictionary.com Unabridged. Retrieved October 21, 2017 from Dictionary.com website http://www.dictionary.com/browse/hybrid
[Accessed : October 21, 2017]
[2] Jeff Youngs, "History of the Hybrid Car", August 10, 2012. [Online] Available: http://www.jdpower.com/cars/articles/safety-and-mpg/history-hybrid-car
[Accessed : October 21, 2017]
[3] Uncredited writer, "How Do Hybrid Cars and Trucks Works?", Unwritten date. [Online] Available: http://www.ucsusa.org/clean-vehicles/electric-vehicles/how-do-hybrids-work#.WfMGM2iCzIV
[Accessed : October 21, 2017]
[4] Uncredited writer, "Alternatives Fuel Vehicles: What are the Pros and Cons?", September 6, 2017. [Online] Available: https://blog.nationwide.com/pros-cons-of-different-vehicle-types/
[Accessed : October 21, 2017]
[5] Consumer reports, "Hybrids 101: Guide to Hybrid Cars", April 11, 2017. [Online] Available: https://www.consumerreports.org/hybrids-evs/hybrids-101-guide-to-hybrid-cars/
[Accessed : October 21, 2017]
[6] John Dieter, "Pros and Cons of Hybrid Cars", May 26, 2016. [Online] Available: https://www.carsdirect.com/green-cars/major-pros-and-cons-of-buying-used-hybrid-cars
[Accessed : October 21, 2017]