Color is a particular spectrum contained in a perfect light ( white ). The identity of a color is determined by the wavelengths of the light. Human can only receive the color wavelengths from 380 until 780 nanometers . In optical equipment , color can also mean the interpretation of a box against mixture of three primary color of light such as red , green , and blue. They're combine in particular composition. Like if you combine red color with blue color , it will make purple color interpretation.
In fine arts , color can mean certain reflection of light that are affected by the pigments founds on the surface of the object. For example combining magenta and cyan pigment with proper proportion will produce red like sensation. Each color give a certain impression and identity according to the observer's social condition . For example white will give the impression of holy and cold in the west because associated with snow. While in the most eastern countries the color of white gives the impression of death and very frightening because it's associated with the shroud.
In the science of color , black is regarded as absence of all types of color waves. While considered as a representation of the presence of all waves of color with balanced proportion. Scientifically, they are not colors , although they may be present in the form of pigments .
Color have 4 grouping category . First is neutral colors. Neutral colors are colors that no longer have purity or in other words are not primary or secondary colors. This color Is mixture of all three components of color at once , but not exactly the same composition .the second one is Contrast or complementary of colors, contrast or complementary color are color that impressed opposite one another. Contrast color can be obtained from the opposite color ( cut the midpoint of the triangle ) consisting of the primary color and secondary colors. But it is also possible to form a color contrast by processing the value or purity of the colors. For the example of contrast colors are red with green , yellow with purple , and blue with orange. The third of he colors is the hot colors, which means the color groups in the semi circle range inside the colors circle form red to yellow . this colors become some symbolic color like yellow for cheerful ,orange for spirit ,and red for anger and so on . the hot colors impress a  long distance. And the last one is the cold colors. Usually the cold colors contain the color that had in the semi circle range form green to purple . this color becomes symbols to like the hot color. Green one for softness symbols, blue for cool , and purple for comfortable , and so on .  the cold colors impress for near distance. [1]
It is the favorite color in the world – but no one can decide whether it is really blue or green.The shade was chosen after a six-month global survey and was named Marrs green, after Annie Marrs, a UNESCO worker from Dundee.Miss Marrs, a fine art graduate, says she chooses colors to match the rich blue, gray and green colors that 'dance' on the Tay River, in her hometown.The competition hosted by Hull 2017 UK City of Culture and paper merchant GF Smith invites people to choose their favorite colors online by hovering over an unlimited shades palette with their mouse until they land with the colors they find most appealing.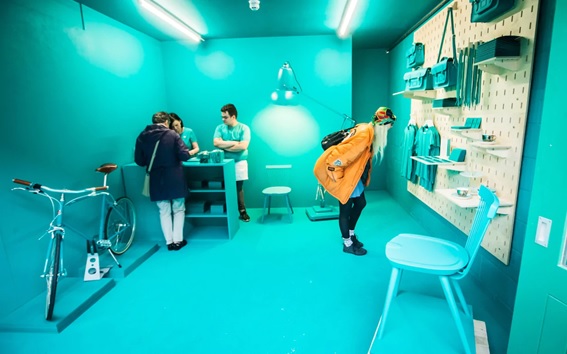 Picture 1. Shop selling goods with Marrs Green color CREDIT: PA [3]
The results of 30,000 people in 100 countries were then combined to find out which was the most popular, and the shade of Miss Marrs was closest to the overall consensus.But color experts say although the shade has been called green, it is not wrong to see it as blue.Peter Giles, the color advisor of Farrow & Ball, said: "It's almost colored teal.We have a color called Vardo that is richer than that but it's definitely livelier and brighter, you can almost say it (Marrs Green) is more aqua color.
"It's one that can be green or blue depending on who you're asking".
Miss Marrs went to Hull yesterday to celebrate the launch of a new color in a downtown pop-up shop where famous British brands such as bags from Cambridge Satchel Company and Anglepoise lamps are reproduced in new colors.By coincidence, the color was announced by Hull's 2017 Chief Executive Martin Green.
"I know about it through a friend who showed me the website – it's like a rainbow where you just pick your favorite colors,"
said Miss Marrs, who now works as a cultural producer at Leisure & Culture Dundee.
"It was back at the beginning of this year and I had quite forgotten it until I was on a boat on the Tay River in my hometown of Dundee, and there were lots of beautiful green and green tones – some very ash but some really bright and vibrant , deep and rich dancing in the water."
So when I got home after being out on the water, I made a cup of tea and sat down to choose the perfect color.I always liked the colors in the green / blue teal family.
"It feels really amazing It's an absolute privilege to have a color named after me It's been a real experience but very special and very abundant at times I can see we have to redecorate."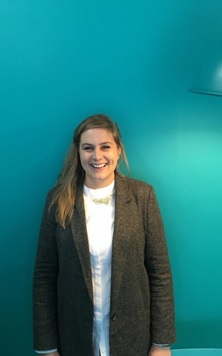 Picture 2. Annie Marrs [4]
Marrs Green will now join G.F. The Colourplan Smith range is available for use by designers, brands and individuals.Chris McManus, a professor of psychology at University College London, said: "Color is very complicated, especially on computer screens, and may look different to others than others."The colors are described as 'focused' as they are red, yellow or blues typical, which everyone speaks, but some are actually on the border Dash is blue and blue, a bit greener and it's green ."What is clear is pretty good, but whether it's new or something more specific about it is unclear." The world expert on color preferences is Steve Palmer in California, and he points out that color is especially favored because they are related to things Preferred. "
Caroline Till, Color Magazine Editor Viewpoint, due to the longing for the harmony of nature: "In these uncertain times, where political and social upheaval has become the norm, we want a calming green calmness and its connection with the convincing certainty of the natural cycle "By 2015, YouGov's survey revealed that blue is the world's favorite color in a series of surveys covering 10 countries on four continents.The polls took place in Britain, Germany, the United States, Australia, China, Hong Kong, Malaysia, Singapore, Thailand and Indonesia – in all, a convincing blue appeared on top.33 percent of Britons surveyed said it was their favorite color, the highest level of all countries listed. Even in Indonesia, where it has the fewest fans, at a price of 23 percent, it profits from a huge margin. [2]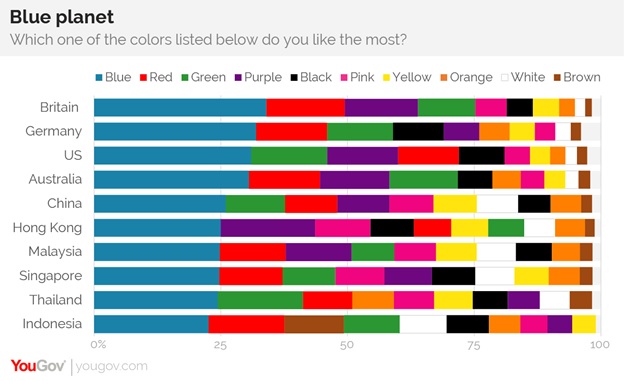 Picture 3. Polling from all over world [5]
This is the polling from yougov.com that the world favorites color was blue. Because from the polling we can see that blue colors have the most of the polling than the other colors.
References